CREATIVE HOME SERVICES
9150 Frances Lane
Orland Park, IL 60462
Phone and Fax:
708-460-1377
---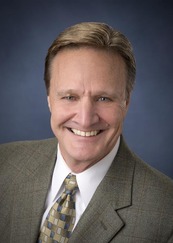 Ric Roemer
An entrepreneur for over thirty-nine years, Ric's primary business focus has been in the field of commercial and residential decorating and remodeling, which included a small chain of decorating centers.

In 2000, Ric expanded his business to include Creative Home Services, with a "Competitive-Edge Advantage" Home Enhancement System developed to assist real estate agents sell their listings faster and for more money. Four years later, he niche-focused his efforts to exclusively assisting seniors moving into retirement communities or other down-sized living accommodations.

Today, Creative Home Services is a privately owned home-prep and senior move company serving seniors throughout greater Chicago with a SMOOTH MOVE Total Transition Solution System.
---
---
Other accomplishments and community service:
- Served as an instructor for Teen Reach, an entrepreneurial program with the Illinois Department of Human Services.
- Speaks regularly to Civic/Church groups and at Senior Retirement Communities as a subject matter expert to educate seniors making a late-life transition.
- Spoke to high school age and young adults about abstinence on behalf of Pregnancy Aid South Suburbs (PASS).
- Former personal development and business success coach for Nightingale-Conant.
- Coached self-improvement programs for clients of sales trainer Brian Tracy, success coach Bob Proctor and marketing expert Jay Abraham.
- Organized and promoted live events with national leadership expert and trainer John Maxwell.
- Provided sales training and motivational presentations to mega-companies such as Comcast, The Home Depot, and Advocate Health Care.
- Past President of Orland Park Toastmasters and received the Competent Toastmasters Award.
- Served on the Board of Directors of the Christian Businessmen's Committee and taught business principles, practices, and ethics.
- Board of Director for the Orland Park Area Chamber of Commerce from 2008 through 2013.
- 2010 Orland Park Area Chamber of Commerce President's Award recipient for Outstanding Member-of-the-Year.
- Orland Park resident for thirty-three years, married to children's author Heidi for thirty-four years, and has two sons, Brandon and Colin.
---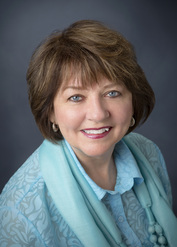 Barbara Volk
Barbara worked as Manager of Marketing Services for Health-o-meter/Sunbeam Corporation for 12 years before pursuing her dream of self-employment. Thirty-five years of experience in room design, layout, management of tradesmen, remodeling and decorating offices and homes culminated in her joining Creative Home Services in 2005.

Barbara recognizes the importance of the concept "prep-to-sell" ~ de-cluttering, repairing, cleaning, staging ~ for a quicker and more lucrative home sale. But it is her work with seniors that she finds the most rewarding. Empathetic to the stress that often accompanies moving, Barbara offers cheerful, practical service, while providing attentive care, encouragement and compassion to each individual. Her goal is to ensure that every Creative Home Services' client experiences a smooth, hassle-free move so they may quickly adapt to their new home and embrace their new lifestyle.
---
---
---