THE "COMPETITIVE-EDGE" ADVANTAGE.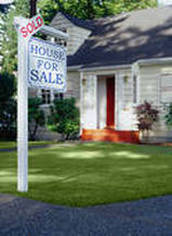 How long will it take a potential buyer to decide if they are interested in your house? Less than 15 seconds! After first seeing your house they develop an attitude toward it that is reinforced by everything else they encounter. If you are planning to put your home on the market, you will want your property to look its best . . . appearance alone is often the single most important feature that will stop home shoppers dead in their tracks.

Creative Home Services' "BUYER'S-EYE" VIEW Home Appearance Needs Analysis (ANA) is an objective, in-depth look at a home's visual appearance in its "as is" condition. The objective of the ANA is to educate the home seller about the current marketability status of their house, giving them the opportunity to correct any objections potential buyers will have prior to offering it for sale. The old adage, "You never get a second chance to make a great first impression," is uniquely applicable here.

One of our experienced Certified Home Appearance Consultants will tour your home, looking at it through the eyes of a buyer. The result of this examination is a detailed report describing your home's present aesthetic appeal, along with a list of objections prospective buyers could have that would keep them from making a serious offer. In this twenty-six page report you will be given specific recommendations on what to do to enhance your home's appeal before you put it on the market. By utilizing this valuable information and implementing the recommendations you will add value to buyers . . . and more dollars to your selling price!

With more than thirty-nine years of home appearance expertise, Creative Home Services knows how to hook a home shopper and turn them into a home buyer. If you are contemplating selling your home and looking for the "Competitive-Edge" Advantage that will make it sell faster and for more money, then schedule your Home Appearance Needs Analysis today.
---
---
PRE-SALE HOME PREPARATION IS THE KEY TO SELLING.
"I really appreciate you and your team and all you do to get homes ready for sale. In this competitive market so many homes just don't make the cut. This is the fourth home now I have sold that you prepped. Not one of them has been on the market more than 35 days before we sold it."
- Ron W., Realtor Orland Park, IL

---

"Within days Creative Home Services had the entire place prepped and tastefully staged. Then literally within 24 hours of completion, I had an offer. Honestly. The team finished Saturday evening; my agent hosted an open house Sunday; I received an offer that day; we closed 30 days later. Thank you Creative Home Services."
- Lisa S., Mokena, IL

"I'm compelled to sing the praises of Creative Home Services after the sale of my mother's house. Circumstances were far from ordinary, and their team handled the entire process with extraordinary effort and professionalism. How fortunate mom, my sister and I are to have had such a competent, committed resource as CHS available. It was a gift to us, and I truly don't know what we would have done without them."
- Jeff M., St Paul, MN

---

"I wanted to compliment the wonderful work Creative Home Services did for us. The advice and help they gave was great. The work they did with professionalism and compassion is truly a gift."
- Deryle J., Orland Park, IL
---
SPRING $65.00 OFFER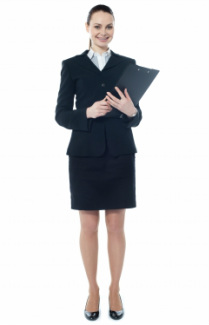 The Best Home Selling Season is Spring. The Best Time To Prepare Is Now.

Schedule an appointment for one of our Certified Home Appearance Consultants to tour your home before May 31, 2018 and receive this personalized twenty-six page "BUYER'S-EYE" VIEW Home Appearance Needs Analysis written report - which includes the detailed list of specific enhancement recommendations just for you.*

If you are thinking about selling your home but are unsure what to do or where to start, then call the professionals at Creative Home Services. Our experienced consultant will show you how to get your house looking great and ready to turn home shoppers into home buyers. Submit the Home ANA on-line request form below, or call Creative Home Services today.

For more details call 708-460-1377 and ask for Ric.
*Price after May 31, 2018 is $129.00.
---
---