"ONE CALL" DOES IT ALL.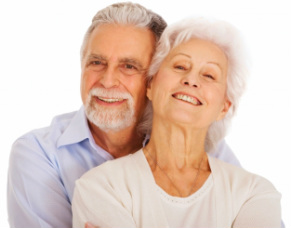 Creative Home Services' SMOOTH MOVE Total Transition Solution System is a unique combination of the two phases of the relocation process. This client-friendly approach is highly sensitive to the pressures seniors face as they pack up a life-time of memories, sell their long-time family home, and move to unfamiliar surroundings. It has been specifically designed to fully engage our clients and their family members in every aspect of the transition process.

When it's time to move, no other company provides more comprehensive, pre-sale home enhancement and expert moving services than Creative Home Services. Peace of mind is just "ONE CALL" away.
---
---
SMOOTH MOVE Total Transition Solution System
PHASE 1: Personal Move Preparation

The key to a SMOOTH MOVE is great client preparation. One of our experienced Senior Move Specialists will develop a plan of practical steps from the list below of in-house services. A caring Transition Team is then assigned to work side by side with you, keeping your best interests first and foremost throughout the entire move process.

Organizing & Sorting
Packing & Unpacking
Estate Sale & Garage Sale
Auction & Internet-Based Selling
Auto Sale
Off-Premise Storage Assistance
New Residence Furniture Selection, Placement & Setup
Moving Supervision
Load & Unload Household Goods
New Residence Picture Hanging & Accents Setup
New Residence Custom Painting & Decorating



PHASE 2: Home Sale Preparation

CHS's "Competitive-Edge Advantage" Home Selling Program is a proven strategy specifically designed to help you sell your home faster and for more money. We accomplish this by providing expert home enhancement guidance, combined with these professional in-house services:

"BUYER'S-EYE" VIEW Home Appearance Needs Analysis (ANA)
Certified Home Appearance Consultants
Full Menu of Home Appearance Prep & Repair Services:

De-Cluttering
Painting
Carpentry
Window Cleaning
Landscaping

De-Personalizing
Wallpaper Removal
Electrical
Flooring &Installation
Foundation Repairs.

House Cleaning
Handyman Repairs
Plumbing
Carpet & Tile Cleaning
Window Treatments


7 to 14 Day Home Appearance Enhancements Turn-Around Time
Room or Whole House Staging with Furniture & Props Rental
Local Realtor Referral
---
ADDITIONAL CHS SERVICES.

Out-of State Shipping Coordination
End-of-Life Estate Liquidation Management
Household Goods Dispersal and/or Disposal
Move Residents within a Community from One Part of the Campus to Another
In-Home, Civic/Church, and Area Senior Community Sales & Marketing Departments Presentations on these Subjects of Interest:
​

"I Got Stuff! What Do I Do Now?"
"More Than Just a Move"
"Smooth Moves"
"Secrets to Selling Your Home Faster & For More Money"
---



"From our CHS family to yours, we look forward to the opportunity to providing you with a SMOOTH MOVE Total Transition Solution."
- Ric Roemer, President






"If you can't fly then run; if you can't run then walk; if you can't walk then crawl. But whatever you do you have to KEEP MOVING FORWARD."
- Martin Luther King, Jr.